Web pages
With the content manager Wagtail
Design
Do we do it for you?
We will work on a custom design based on your corporate image and the project's aims. If you are also in need of a logo and/or a stylebook we can do that too.
The design cooperative RiceUp and Codi Cooperatiu have an intercooperation agreement so we collaborate in developing projects together.
To see examples of their designs, visit their site.
Do you give it to us?
We will code the web page so it looks identical to the design that you hand us.
To make this possible some alterations might need to be done, to comply with technical usability requirements, compatibility between devices and which format the design is given to us. We will guide you in this process -you will see it is not that much at all- but if you would rather, we can make those adaptations ourselves.
The content manager
We present to you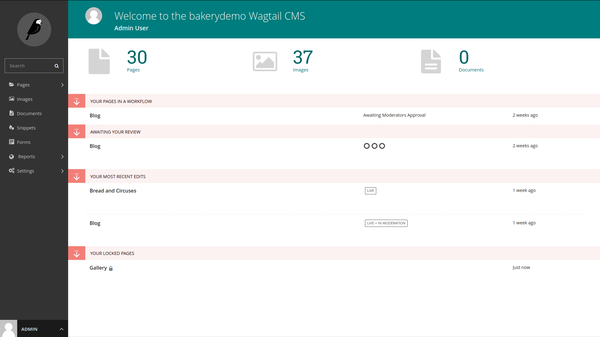 It is a content manager that puts the editor in the centre.
This open source technology allows us developers to create a managing dashboard suited to the needs of the people who will manage the content.
The result is a simple, intuitive, nice to use and -mostly- safe panel: you will be able to make changes without them provoking any problems in the page.
Would you like to video call with us so we can show you? Let's go!
Web layout and positioning
We will write down the code from zero, handcrafted. The templating and predefined style libraries (frameworks) don't take away much work for us and -on the contrary- they provide endless loops to avoid due to the type of custom coding that we do.
The result is a lighter and more understandable code, easier to maintain by us or any other developer. It favors a fast page load, a fast render and a good positioning.
Though we don't offer S.E.O. services, the new page will comply with the majority of technical requirements from the beginning, such as the urls, titles, content hierarchy, responsive mode for smartphones, fast load and lightweight code, among others.
Due to the code being made custom by us, we will be able to make any changes that the S.E.O. agency that you work with asks for.
You need more information
There are many technical issues that we think are important for you to consider before deciding with whom and how you are going to develop your project.
We much prefer speaking face to face to be able to help you by adapting the language and the information to the needs of the project and to your level of knowledge.